ROBERTO COIN OPENS ITS NEW BOUTIQUE IN BAHRAIN
The house of Roberto Coin, together with its local partner Bahrain Jewellery Centre BJC Bahrain World Trade Center – Moda Mall – Unit 18A Manama Bahrain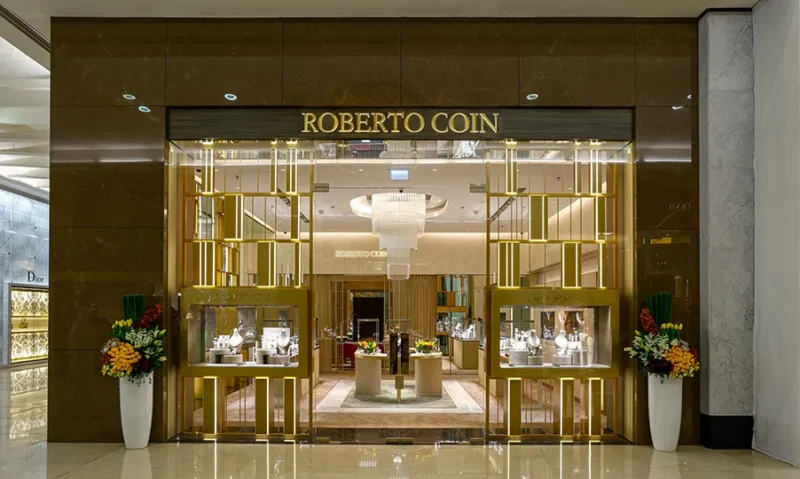 The new space was designed by Roberto Coin with his long-lasting collaborator Giulio Miliotti Sclavi ( Studio Sclavi) , who works to bring the brand store id concepts all over the world.
Indeed, the design of this new boutique recreate the renown warm atmosphere of the Italian living room with the brand's green shade as main color.
The hazel color of the walls was created using Gritti Wall wallpaper, reconfirming the brand's collaboration with also the house of Rubelli, the famous Venetian fabric designer. The inedited shade of pink named "crystal grey" is the color of the armchairs and sofas in the VIP room that welcome the guests in a feminine atmosphere enhanced by a multitude of soft pillows.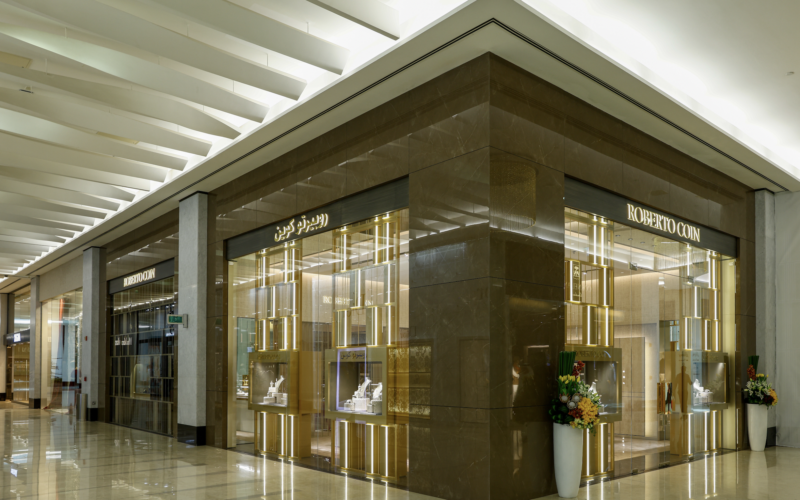 Majestic materials like gold, marble, carpeting and the chandeliers by Vistosi, the famous brand from Murano add prestige to the selection of one-of-a-kind pieces and limited editions chosen by Roberto Coin as ambassadors of his creativity in Bahrain.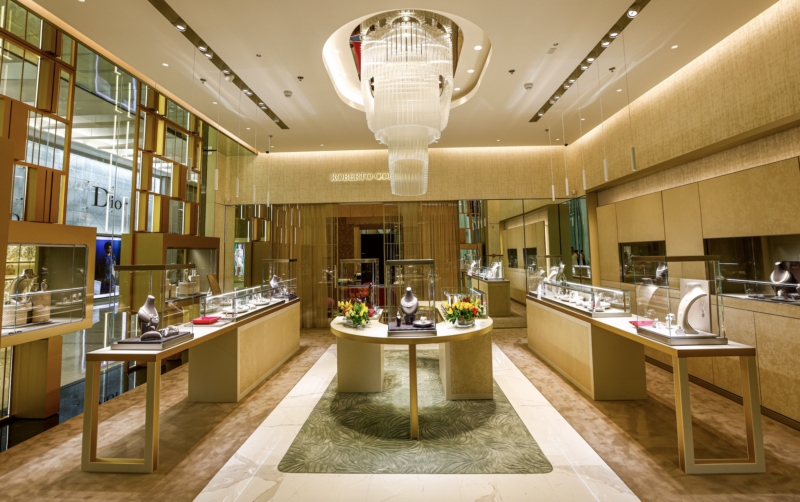 "I am extremely pleased for this new opening with BJC. Bahrain is a country with a fascinating antique history, famous all over the world for its stunning pearls. It is an honor to bring my Venetian Italian touch to the beauty of local women and to their unique style.", says Roberto Coin, founder and president of the brand.