Sarah Ho is an award-winning fine jewellery designer creating bold and colourful jewels. Each creation celebrates natural gemstones, pearls and diamonds in a unique combination.
The colourful jewellery designs are available to view, by appointment only, at the flagship showroom in Mayfair, London. To enquire about an appointment, please do contact us here.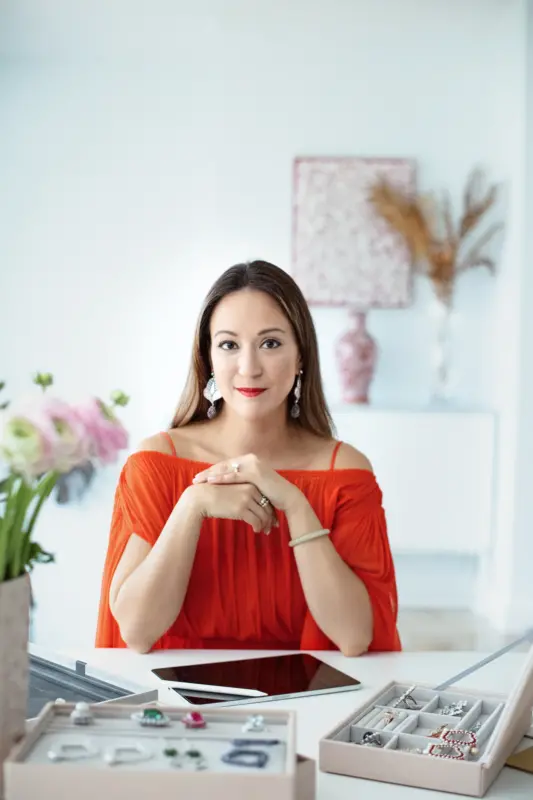 Born in Hong Kong and a childhood in Macau, Sarah moved to the UK to study and went on to establish her jewellery brand in London. Influenced by the strong women in her family, particularly her grandmother, Sarah became fascinated with the glamorous outfits and jewellery they would wear. This sense of style and love of jewels ignited her passion for design and continues to inspire her.
Sarah is incredibly proud of her ethical approach to creating jewellery, using 18ct recycled gold and reusing stones and pearls from antique and vintage pieces into her modern jewels.
Sarah Ho is an award-winning fine jewellery designer creating bold and colourful jewels. Each creation celebrates natural gemstones, pearls and diamonds in a unique combination. The colourful jewellery designs are available to view, by appointment only, at the flagship showroom in Mayfair, London. To enquire about an appointment, please do contact us here. Born in…